Dadam, Peter and Reichert, Manfred, eds. (1999) Enterprise-wide and Cross-enterprise Workflow Management: Concepts, Systems, Applications. Workshop held in conjunction with Informatik '99; CEUR Workshop Proceedings, 24 . P. Dadam, M. Reichert.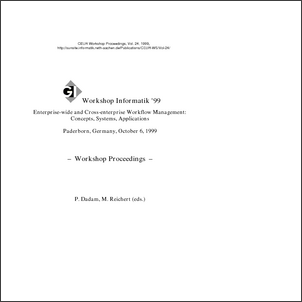 Preview
PDF

- Requires a PDF viewer such as GSview, Xpdf or Adobe Acrobat Reader
Download (780kB)
Abstract
These proceedings comprise a number of papers on issues related to cross-organizational workflow management.
Actions (login required)